It's impressive that you can monitor your fitness, respond to messages, and perform various tasks conveniently from your wrist. But it's horrible that the Apple Watch lacks the capability to monitor blood pressure. We'll show you how to do a blood pressure reading on your Apple Watch.
How to Measure Blood Pressure on Apple Watch?
An Apple Watch, a blood pressure monitor cuff, and the Apple Watch Health app can all work together to keep you healthy. This isn't your average wristband, but it should work with your Apple Watch.
You need a blood pressure monitor that is reliable, easy to use, and accurate. With the correct attachment, monitoring your health by measuring blood pressure is simple.
Knowing what's wrong with you allows you to put more energy into making positive changes to your food, sleeping habits, and stress levels, all of which contribute to your overall health and well-being after receiving a smart diagnosis. You should see a doctor immediately if your blood pressure is inconsistent.
Also Read- Best Ways To Charge Apple Watch Without Charger
One such device is the QardioArm Smart BP Monitor, which can be synced with an Apple Watch and a smartphone. Once the monitoring is complete, blood pressure is shown in an easily digestible color-coded manner. The Health app on your Apple Watch communicates with it to provide accurate data.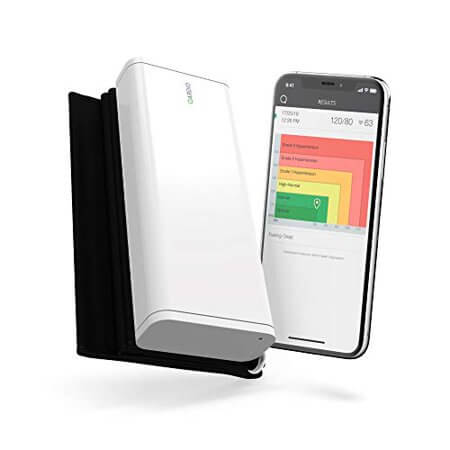 Download the Qardio app on your iOS.
After installation, set up and enable it for your Apple Watch.
Put the cuff on your left arm upwards when ready to measure it.
Head over to the app on your smartwatch and press the Start Button.
The cuff will now measure blood pressure. Once you've downloaded the Health app on your Apple Watch, you can use it to keep track of your measurements, set reminders, and a host of other useful functions. While the Apple Watch can track various metrics, it cannot accurately measure blood pressure.
Consider a cuff that, after a single charge, can send blood pressure readings to your Apple Watch nearly eighty times.
Also Read- How to Locate Your iPhone via Apple Watch
The iHealth Feel Wireless Bluetooth Blood Pressure Monitor is a good option if that's what you're after. It has Bluetooth to sync it with your smartwatch or iOS device. A blood pressure monitoring cuff is required to use an Apple Watch to obtain accurate blood pressure readings.
The Apple Watch Health App also keeps tabs on your vital statistics and can monitor your rest, exercise, and other lifestyle factors. The Apple Watch Health app can do everything from calculating your step count to keeping tabs on the number of calories you've burned.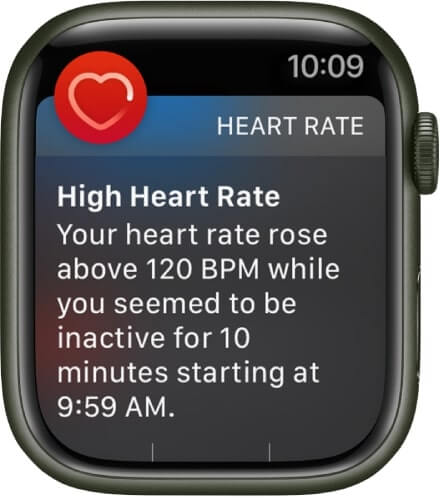 Why Can an Apple Watch not Measure Blood Pressure without a Cuff?
Apple's software for Apple Watch has developed software that can measure blood pressure. However, the watches have not yet been made available to the public. They put a lot of time and money into testing but found that the software still did not produce reliable results.
Checking one's blood pressure, which can be inaccurate, is pointless. Because of this, the Smartwatch's Blood Pressure Monitor feature has been put on hold until 2024.
Can Apple Watch Measure Blood Pressure?
If you want to check your blood pressure on your Apple Watch, you'll need to use it with a blood pressure monitor cuff.
Conclusion
You now know the answer to the question, "How does the Apple Watch affect blood pressure?" Blood pressure readings can be taken on Apple Watch with the help of the QardioArm Smart BP Monitor, but only with that accessory. In addition, the delay of the feature means you won't see it until 2024.