In today's digital age, you are continually bombarded by content, sometimes unwelcome. You will see tons of advertising media on websites that you visit. This includes the banner at the top, the content, and the sidebars.
These ads might show you things that are not of your interest. You may find them annoying by constantly blocking your screen. It would be irritating, wouldn't it?
Think about all the emotions you'd feel walking around your local area if you only saw advertisements telling you what to buy or consume. Negative ads can undoubtedly affect your mental health.
What is AdBlocker?
An ad-blocker plugin blocks ads from appearing on the site you are browsing. This software allows you to browse clear websites containing only the content you want. These websites offer a user-friendly experience.
These browser extensions can also prevent viewers from clicking on phishing advertisement links. These links can be dangerous to your computer or lead to downloading harmful files that could cause damage to your computer.
Best Free Ad Blockers in 2023
This article will discuss the various options for blocking advertisements. This top-rated list of free ad-blocking tools includes a mix of highly effective (and tested) tools that can be used with Mozilla Firefox, Google Chrome, Safari, and other browsers.
1. AdGuard
The AdGuard for Android application is a non-root ad blocker that works across all browsers and apps and can be downloaded as an independent apk. The iOS application is compatible with Apple's Safari browser. In addition, it provides access to features of AdGuard Premium at a charge (of $0.99 each month or $4.99 annually, or $12.99 for an annual subscription).
The free version of each of these platforms comes with an array of pre-set filters and allows users to whitelist their favorite websites. AdGuard Premium also comes with features like DNS privacy and additional security tools.
2. AdBlock Plus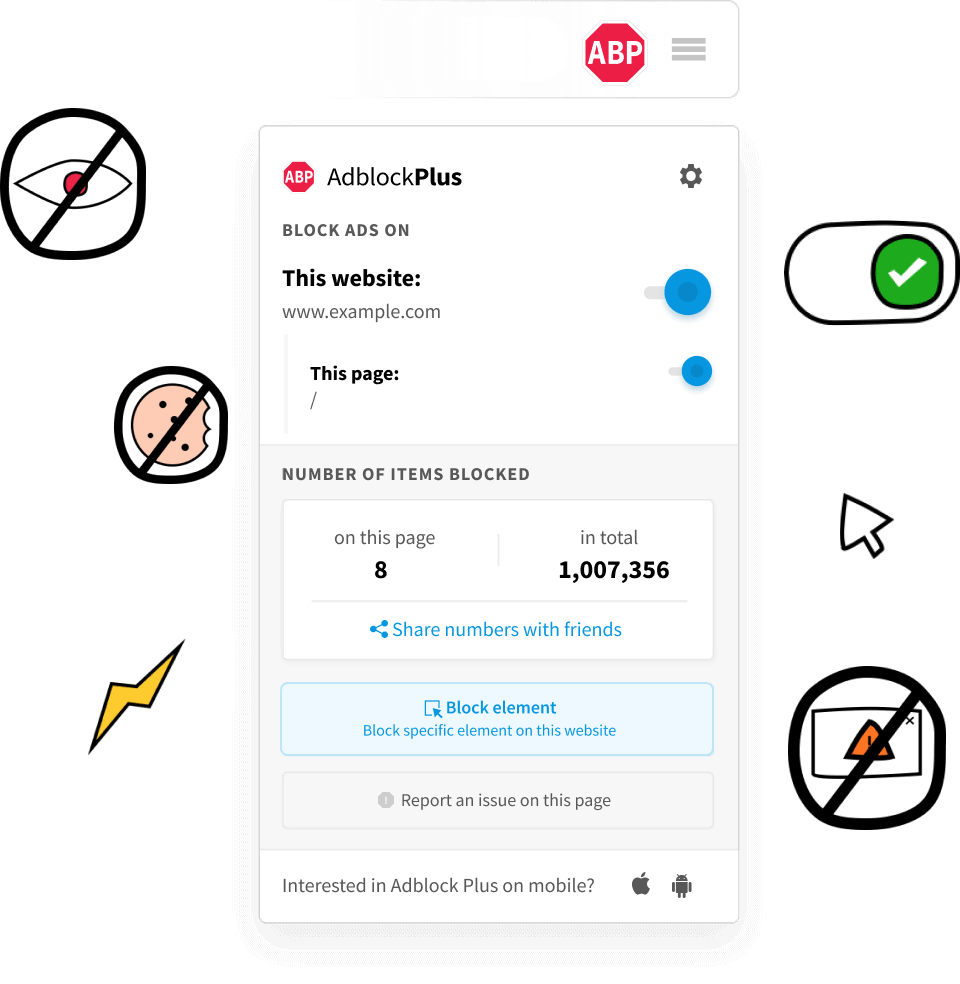 Adblock Plus is among the most well-known ad blockers that are available. It is compatible with various mobile and desktop browsers, such as Firefox, Safari, Chrome, and Opera. With AdBlock Plus, you can build additional block lists and filters that you can customize.
They also allow whitelisting, which lets you select sites on which the pop-up blocker cannot work. The Acceptable Ads feature permits ads that are not intrusive to view However. It's simple to turn it off. Businesses that wish to be included on the Acceptable Ads whitelist may apply through the form.
3. Adblocker Ultimate
The Adblocker Ultimate is an open-source ad-blocking Chrome extension and standalone software. Even in the test in the beta, the pop-up blocker did not block Youtube advertisements. However, there were advertisements on some websites that the advertising blocker could not block.
It also has a quick blocking feature that blocks advertisements that bypass the ad blocker script in seconds. Unfortunately, this pop-up blocker also is not known to receive many updates. However, this software does block advertisements efficiently. Therefore, it's worth the investment.
There are two versions available by the people who developed this adblocker. There is a plugin for Chrome, the Chrome Web Store, and the standalone PC software on their website.
The extension is free but is only available to Chrome. Chrome browser. The standalone software offers an opportunity to try it for free within the first fifteen days following the installation. After that, if you're satisfied with the advertising blocker, you can purchase a subscription at the cost of.
Adblocker Ultimate software for PC. Adblocker Ultimate software for PC secures the privacy of rendered content available in Chrome, Edge, and Internet Explorer. Firefox, along with Safari, is omitted.
4. AdLock
AdLock is designed to remove all types of advertisements with just one exception, removing every ad we tried on a range of websites. The service blocks every advertisement on the websites we tested in this article and advertisements on YouTube and other streaming websites.
By default, the program is set up to block all possible ads that you may come across. It's easy to whitelist websites by clicking "Settings" followed by "Whitelist." You can also change a few more filter settings there, should you wish to do so. So there's a good chance. However, you'll want to keep those settings as is.
5. AdBlock
It's clear why AdBlock was picked as a close second choice to AdGuard in our ranking of ad blockers. The lightweight and powerful application can eliminate all kinds of ads on the internet, including banners, pop-ups, and video advertisements.
It also blocks advertisers from tracking you across the internet and helps you improve the speed of loading pages on your browser and the life of your battery device.
The best part is that this application's Android and iOS versions are free. The drawback is that AdBlock does not have many features other alternatives provide like no customized filters feature.
Conclusion
Ad Blockers come in a variety of dimensions and forms. With both paid and free alternatives, it isn't easy to choose which one to choose. However, after all is completed, it is essential to remember the purpose of why pop-up blockers exist present, i.e., to provide users with the experience they've earned.