Which torrent search engine is best? This question may be on your mind if BitTorrent Protocol is used to download files. We'll show you a list of top torrent search engine sites that are the best.
Let's first understand what makes a website a better torrent search engine. A torrent search engine website that is useful should be easily accessible and contain all information you can find in the torrent ecosystem.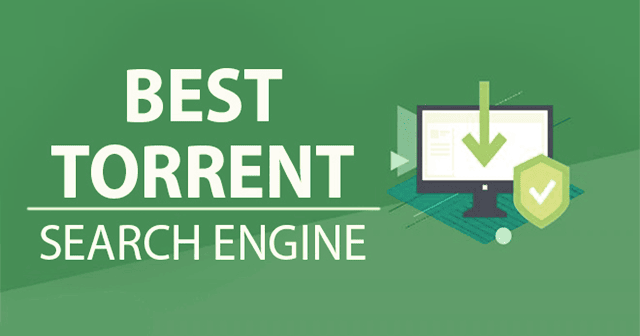 The best thing about torrent is its ability to allow peer-to-peer file-sharing without restrictions. Unfortunately, this good thing can be a problem if spammers or pirated content can access the torrent platform. As a result, many countries have blocked torrent sites after receiving complaints.
Also Read- Best Private Search Engines
List of Best Torrent Search Engines in 2023 that Work
These are where torrent search engines come in, allowing you access to millions of torrent files at once. In addition, they are easy to use and convenient.
1. Zooqle
Zooqle will make you think you are looking at a media streaming site. The search bar is located in the upper-left corner. However, the rest of the screen is reserved for artwork and images. Zooqle features the top categories on the front page. Here you will find popular TV shows, movies, and music. Clicking on an image will give you a complete overview of the title.
Click on any TV series title to see Zooqle's special qualities. Then, you can choose a season or episode to narrow your search. You can then browse torrents and download files with your favorite torrent client.
2. Snowfl
Snowfl is a reliable torrent search engine that does the job well. The website's interface is very simple and easy to use. Use the search box to find torrents. Unfortunately, it will not correct any spelling errors like Google. You can either go directly to the torrent site by clicking on the magnet link or visit the results page. Below the search box is one ad.
The file sizes and seeder/leecher ratios are included in the list. This information will help you choose which torrent to use. In addition, it is a reliable torrent search engine that isn't blocked in many parts of the globe. Therefore, it can be relied upon to search torrents.
3. ThePirateBay
The Pirate Bay is the Big Boss of the torrent market. It is the most robust known torrent marketplace. In 2003, the Pirate Bay was created. The founders of Pirate Bay are currently facing copyright infringement charges in Sweden. However, it is an excellent alternative to KAT Torrents.
This website is used to display X-rated advertisements to generate revenue. However, this is no longer the case. Therefore, you can browse this site without worrying about the ads.
4. RARBG
RARBG is one of the most popular torrent sites. This website hosts torrents for movies, music, and software. It receives millions of visitors each month. It is easy to navigate and very user-friendly. However, this website is very bad: the new tab ads appear with every click.
Even ad-blockers can be used to get rid of them. Due to their reputation and age, seeds are often a good option on this site. However, they do have to find a way to generate revenue that is not dependent on annoying ads, which can cause them to lose traffic. To avoid being caught by ISPs, it is also recommended to use a VPN.
5. ExtraTorrent
ExtraTorrent is one of the most popular and loved torrent sites on the Internet. You can search and download movies, music and software for free. Here you can also download premium Lynda and Udemy courses for free.
This site also provides torrent-related news. ExtraTorrent functions more like a community for torrent users. You can register, interact with others, post torrents and ask for more.
Torrent search engines can be legal, provided they do not host or link to pirated content. Many torrent search engines were shut down due to this. Now they live through proxy websites. Don't be discouraged if you have missed any popular search engines. Let us know in the comments section below.