Technology is constantly improving, and so are malware and viruses. Unfortunately, these cybersecurity threats continue to evolve and become more dangerous, making computer users' data protection even more difficult.
Protecting yourself starts with identifying potential threats and coming up with a solution. Although viruses are becoming more challenging to detect, there is a way to protect yourself and your computer from them.
Cyber threats can be posed if you use the internet to access any information on your device. Malware isn't limited to a handful of sectors. It can also affect your data and devices in many ways. Computer malware has been an issue for years. However, technology has made it easier to combat.
A new computer virus is discovered every day that can cause more than 30 million computer viruses to become deadly and dangerous. Therefore, it is essential to protect your devices and data using the most effective preventative measures. An antivirus program for your computer can help protect privacy and data. This blog will inform you about the most recent computer viruses and how to protect yourself from them.
Also Read- Best Antivirus Software For Windows
List of Latest & Malicious Computer Virus & Cyber Threats of 2022
This article identifies the most serious malware and security threats for 2022. These threats are well-known and can be identified so that you can take preventive steps.
1. Clop Ransomware
Being part of the famous Cryptomix Ransomware family, Clop is growing in popularity and is causing more damage than ever before. There are many variants from Clop, and their primary objective is to lock the entire enterprise's files and demand substantial ransom sums to decrypt the files infected. Clop Ransomware typically targets Windows users.
For example, a risky malware that encrypts files can actively prevent the security of your system by encrypting saved files through it with the .CLOP extension extension program. Once it is in your system, it uses AES Cipher to secure your files. For instance: picture.jpg is changed to picture.jpg. Clop.
The new ransomware was first identified in the hands of Michael Gillespie on 8 February 2019 and is growing as time passes. This blog will go over the technical details and provide details on how the new ransomware is operating. There are several variations from the Clop ransomware, but we'll concentrate on the primary version in this article and then highlight a portion of the variations.
Clop's main objective is to decrypt all enterprise files and then request a payment to obtain a decryptor to decrypt all affected files. To accomplish this, we noticed some innovative techniques used by the author, which previously were not available. We've witnessed new and innovative methods appearing in ransomware in the past couple of months.
2. Fake Windows Updates (Hidden Ransomware)
Hackers are increasingly sending emails to inform users to download immediate Windows OS updates. Instead, the emails trick users to install the "latest" Windows updates, which are in reality ransomware '.exe files disguised as.
The ransomware contained within these email messages is referred to in the industry as "Cyborg." It is a program that encrypts your data and programs and asks for a ransom to unlock the files.
However, many email providers and antivirus programs cannot stop these emails. This is the reason you should use an antivirus program that offers proper security for your internet to protect you from potentially harmful emails.
Also Read- Best Free Firewall Software For Windows 11/10
At present, hackers use stories in the news and global events to target users by launching phishing attacks and spreading malware. For example, cybercriminals send emails that claim to have been distributed by the WHO. WHO and offer advice to users to be protected from widespread Coronavirus.
People who believe in these emails are prone to these tricks. For example, suppose you get emails claiming to be in the name of WHO as an anti-coronavirus vaccine or any other information that can assist in the cure of COVID-19. Do not trust these emails. They're sent to infuse Emotet malware in your device.
Amid an epidemic spreading across the globe that cybercriminals use to launch malware attacks. They send emails with malicious links or attachments or hyperlinks disguised as providing accurate or sensitive information regarding the pandemic. Unaware of the threat, the victims are asked to click the link to obtain more details, only to find out they've downloaded a malicious file.
4. Zeus Gameover
Zeus Gameover belongs to the "Zeus" family of viruses and malware. This malware piece is a Trojan malware disguised as legitimate, which accesses the sensitive information on your bank account and snatches all your money.
The biggest flaw with this particular version of Zeus Gameover Zeus malware is that it does not need a centralized "Command and Control" server to finish transactions. Unfortunately, this is a flaw that has been found in a variety of cyberattacks that law enforcement agencies can take advantage of. The alternative is that Zeus Gameover can bypass central servers and establish independent servers that transmit sensitive data. In essence, you cannot trace your stolen data.
5. Ransomware as a Service (RaaS)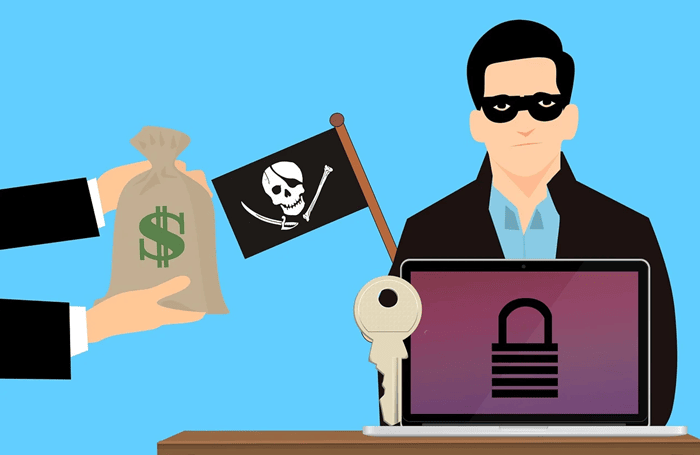 RaaS is a small but growing market within the cybercrime and hacking community. If you don't know about RaaS, you can employ "professional hackers" or a team of hackers to take on the threat for the hackers. RaaS is gaining popularity thanks to its "high chance of success" in ransomware and is gaining more users to profit from its user-friendly. RaaS is also attracting people not experienced in malware coding.
There are a variety of business models and revenue sources for RaaS. For example, in a SaaS type of model, RaaS offers prospective customers every month or in a one-time payment. Another method by which RaaS operators operate is through models that are affiliate. In this affiliate RaaS model in place, the RaaS operator is paid a certain proportion of each ransom paid by the victim who pays an amount of ransom.