Web application firewalls offer security at the application layer. WAF is essentially a web application firewall that provides security at the application layer.
A web application firewall uses rules to HTTP conversations to limit cross-site scripting and SQL injection attacks. You can also purchase web application frameworks and web-based commercial tools for web applications security. Web Application Firewalls allow you to modify the rules and block malicious content. Below are some of the most widely used and popular open-source web application firewalls that provide web application security. They can be used on various server operating systems such as Unix, Linux and Windows, and Mac OSX.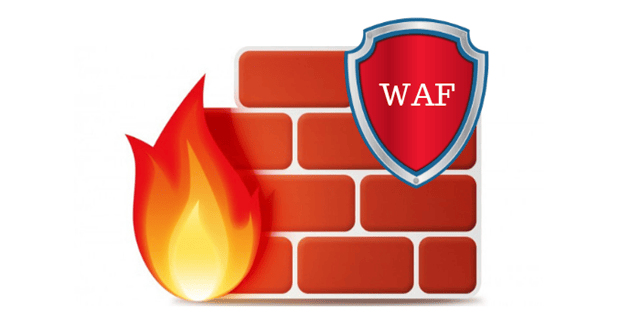 Find the top WAFs on the market and their vendors. We will also look at the types of attacks WAFs can use, their workings, and their various configurations. We can also help you choose the best cloud-based or web app for your company.
Also Read- Web Application Firewall (WAF) Market CAGR of 19.2% 2021
List of Best Web Application Firewalls in 2023
Our list of Web Application Firewalls (WAF) is free. This list includes products that provide a free trial version. However, there are usually limitations to free versions, such as time or features.
1. ModSecurity (Trustwave SpiderLabs)
ModSecurity, one of the most popular open-source web application firewalls, can detect application-level threats over the internet and provide security against various security issues for web applications. It is non-viral and open source to be integrated into Apache programs.
ModSecurity recently released version 2.6.0, including features such as safe browsing API integration, sensitive tracking, and data modification. It is compatible with all major operating systems, including Unix and Windows. This tool may be worth a try if you're looking for Windows WAF before purchasing enterprise software.
2. Cloudflare WAF
Cloudflare is a very effective web host protection service. They also offer a web application firewall. This online service is top-rated. Their servers handle 2.9 million requests per second for their large customer base.
Cloudflare's cloud WAF is a popular choice. This allows companies to apply economies of scale to their threat research. Cloudflare instantly makes it possible to create a blacklist entry on all servers that are affected by an attack. Cloudflare will also cover you if your cloud-based server is central to your business or a content delivery system part of your web presentation. Cloudflare's DDoS protection is easy to integrate with your WAF subscription.
3. ESAPI WAF
Aspect Security developed the ESAPI WAF. It is intended to protect the application rather than the network layer. It is a Java-based WAF that provides total security against online attacks. Outbound filtering features reduce information leakage and are some of the unique features. It is not code-based and configuration-driven. You can easily add configuration details to the text file.
4. Prophaze Web Application Firewall
Prophaze WAF as-a-Service, a cloud-based proxy that acts as a firewall for web applications, is called Prophaze WAF. Prophaze's service uses AI routines to refine detection rules and adjust the baseline behavior. This helps reduce false alarms and allows genuine site visitors unlimited access.
Prophase works with Kubernetes containers. It can also monitor and secure your Kubernetes activities and perform traditional hacker activity detection.
Prophaze WAF is easy to use, even if you are an expert. However, Prophaze WAF is targeted at small businesses, designed for non-technical users. The dashboard screens can be accessed via any standard browser and are well-designed and clear.
DDoS protection and virtual patches are two of the features. It protects your system from data loss and hardens it, helping you comply with GDPR, HIPAA and PCI-DSS.
5. AppTrana Managed Web Application Firewall
AppTrana by Indusface is a fully managed Web app firewall that includes content acceleration and CDN over the cloud. You will only need to route traffic through the AppTrana service hosted in multiple regions at AWS data centers by Indusface.
AppTrana is shipped with core managed optimized rule sets. These can be instantly put into blocked mode based on Indusface's optimized core ruleset. This was derived from security assessments of thousands more websites. As a result, customers can instantly access a web-based security assessment and see if WAF has protected them.